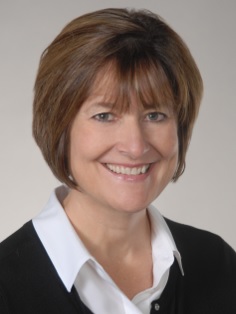 Janine Terrano, Chief Executive Officer
Janine Terrano has extensive business leadership expertise and experience building companies in the technology sector. Ms. Terrano founded Business Internet Services in 1996 and grew the organization to serve the web application development needs of large commercial and government clients. In 1999, Ms. Terrano launched Topia Technology, Inc. Topia's patented solutions securely manage the movement of data between disparate platforms, components and devices, allowing commercial and government clients to connect new technologies to complex legacy systems.
Janine is a resident of Tacoma, Washington and attended Carroll College, University of Washington and University of Oklahoma. She currently serves on the Boards of MultiCare Health Systems, Columbia Banking Systems, Geneva Foundation and Tacoma Art Museum. Janine Terrano is a TEDx speaker and was the recipient of the 2013 University of Washington Tacoma Small Business Leader award.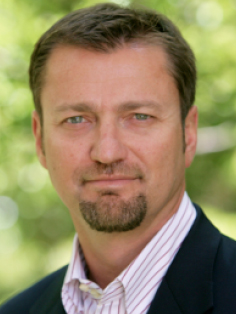 Jeff Cesari, Executive Vice President, Corporate Development
Senior Executive with a strong global track-record in the high tech industry. A career devoted to high growth and management of organizations committed to selling to and partnering with the world's leading information technology companies. Unique ability to enroll customers and partners in company direction in high-growth periods of and build programmatic relationships delivering mutual value.
Key responsibilities have included strategy planning and development, operational management, financial planning and monitoring, account segmentation, thought leadership, development, launch of new services, mergers& acquisitions, partner/alliance strategy development, knowledge management, customer satisfaction, contract negotiations, as well as personal engagement & enrollment of partners & customers at senior executive level. Extensive global exposure covering a variety of geographies and cultures with a special focus on high growth theaters including North America, EMEA, Latin America, and Asia Pacific as well as emerging markets.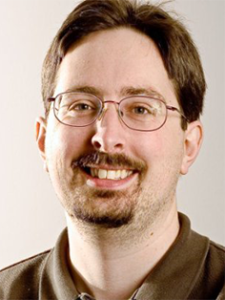 John Haager, Chief Blockchain Engineer
John Haager is a skilled software engineer and blockchain developer who has been working in the industry for over 20 years. John has helped Topia develop solutions for multiple government agencies and private organizations. He has an extensive background in developing cutting edge software that is focused on end user data security. With the rise of cryptocurrencies and their associated blockchain technology, he has focused his security background on leveraging the new capabilities of blockchain to provide ever higher levels of data security in an ever more dangerous world.